OXFAM Africa Killer Facts
OXFAM and the DFI required a highly visual social media campaign to launch the second iteration of their Commitment to Reducing Inequality Index (CRII). The visual content—sharegraphics and "killer facts"—was to serve as a tool to generate online and offline conversations about the commitment to reduce inequalities by West African governments. It was integral to the client to cut through the technicalities and to use the data in a striking way to get the public and government changemakers impassioned about changing the injustices the research uncovered.
The campaign spanned 10 countries in Africa and attracted international media attention.
We created a fully illustrated set of graphics depicting the human impact of public policy choices, particularly during the Covid-19 pandemic which more harshly affected those countries with fewer measures in place for reducing inequality and providing public assistance to vulnerable populations. A strong storytelling approach illustrated the problem with a story about austerity and its effects on the most vulnerable populations in West Africa.
With freedom to develop the look and feel of the campaign, the challenge was to create an original visual identity that would resonate at a regional level and also feel authentic to the countries represented, while staying within the OXFAM corporate branding. We tapped into our diversity for an inclusive approach to conceiving the illustrations, which were developed by creative professionals based in Nigeria, Zimbabwe, Jordan, and Singapore—who provided input to be executed by a Nigerian designer. With OXFAM being an international NGO, we developed visuals to reinforce the OXFAM brand in the international arena.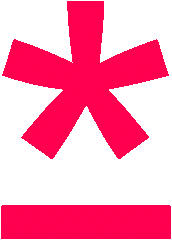 Dilucidar Pte. Ltd.
991 Bukit Timah Road Unit 09-05
Singapore 589630
UEN: 201716699E